With our notes feature, you can add your own personalized notes at the end of any section in a Library article. To do so, just select the Notes icon on the bottom right corner of a section. 

A text box will then appear where you can enter any text that you'd like. Just make sure to click the "Save" button to save these notes. A red dot will then appear next to the Notes icon in each article section if you have a note saved within that section.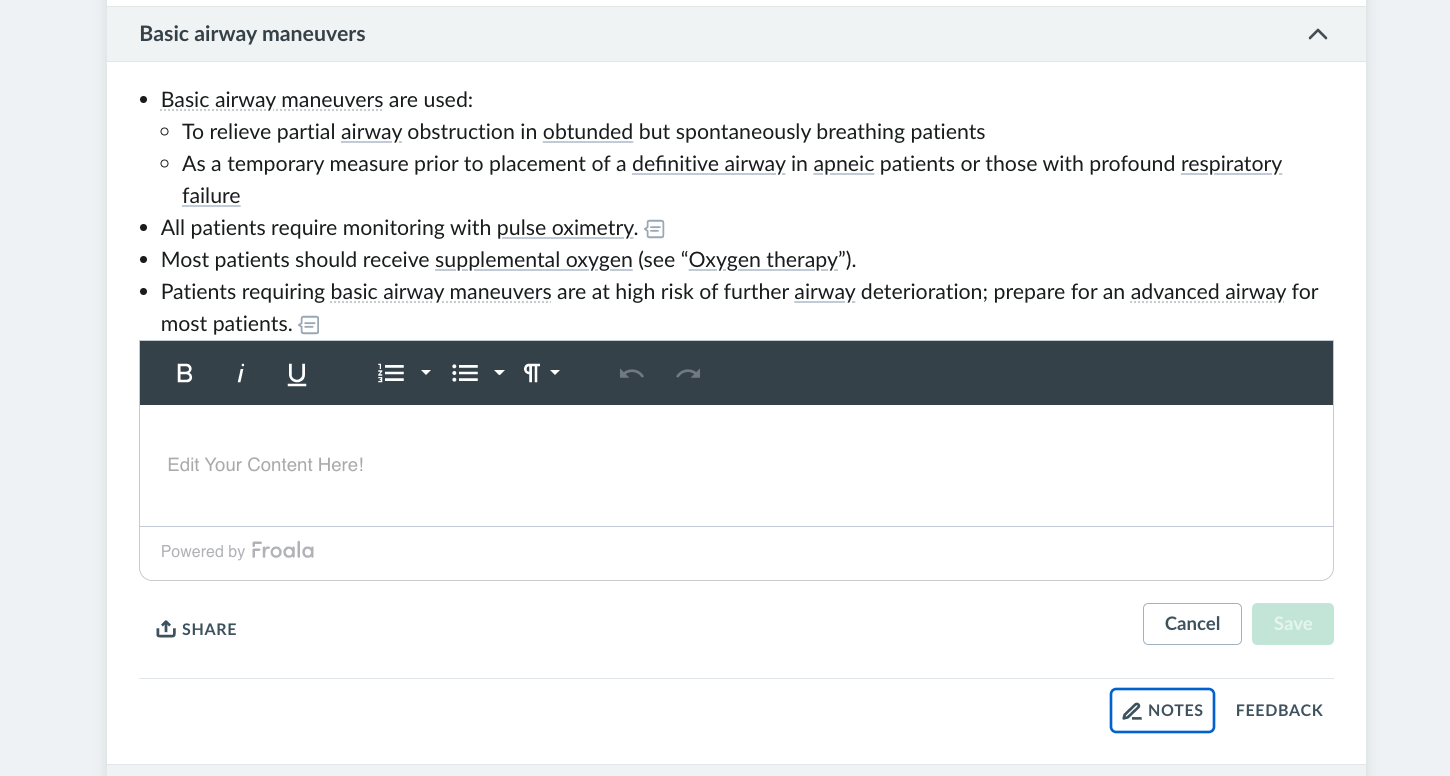 While you are not able to view Notes via desktop, your saved notes will appear in the Knowledge app on iOS in the Lists section, or on Android under Settings > Your Notes. You can also access them in the Your notes section at the bottom of every article section in the app. 
iOS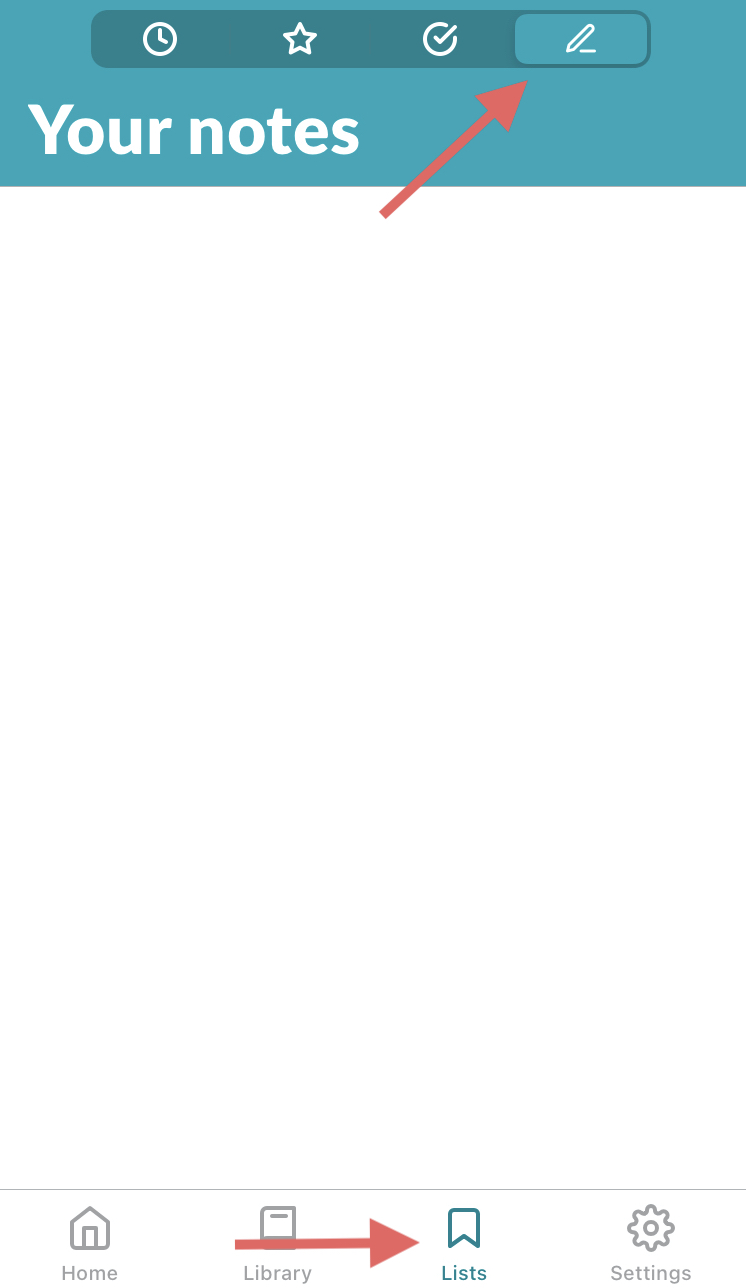 Android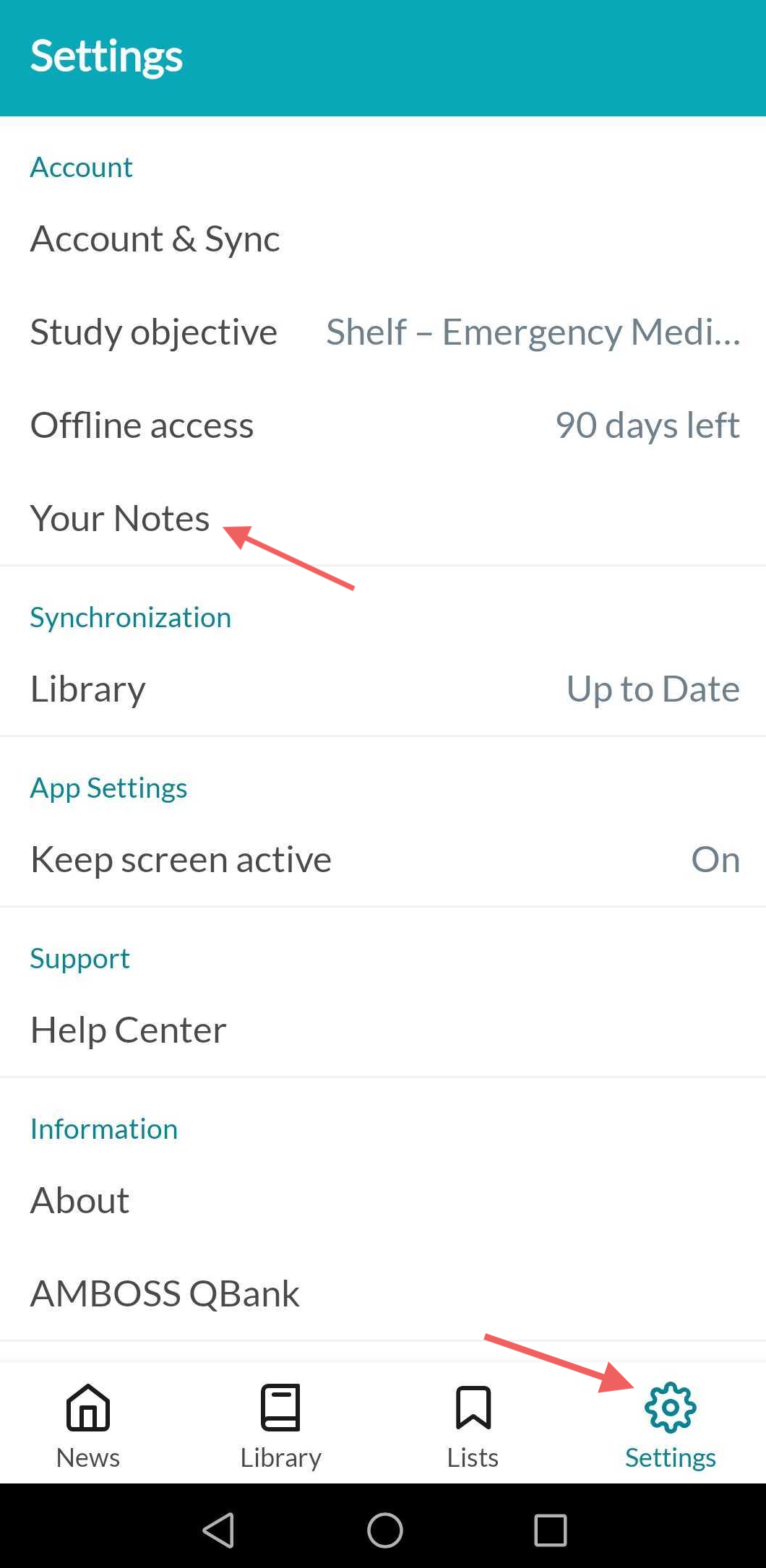 Shared Notes
By selecting the "Share" button within the notes section in the desktop version of the platform, you can share notes with your classmates!

To determine who you'd like to share your articles notes with, select Account & Settings > Notes & More in the sidebar menu of the platform.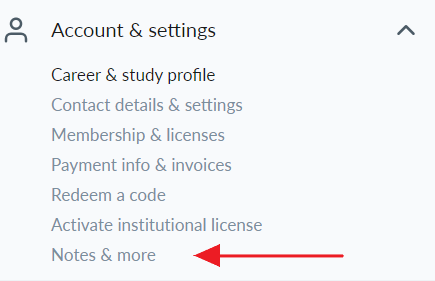 Then, select the "Shared notes" tab.

You will then be re-directed to a page where you can determine who you'd like to share notes with via their AMBOSS user email!