If you wish to change your email address used for your AMBOSS account, just follow these steps:

1. Select Account > Contact Details from the sidebar menu of the platform.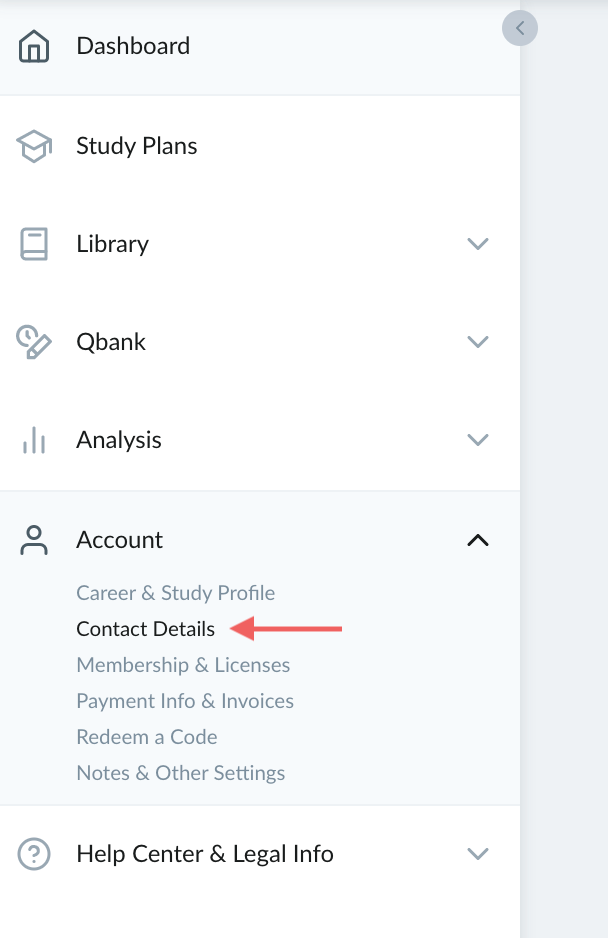 2. Click the "Edit" button to the right of your email under the Email address section.
3. Delete your previous email address and enter your preferred email address in the box under Email address. Then, select the green "Verify" button.
4. Click on the confirmation link you'll receive via email at your new email address to finalize the process.