If you wish to change your email address used for your AMBOSS account, just follow these steps:

1. Select Account & settings > Contact Details & settings from the sidebar menu of the platform.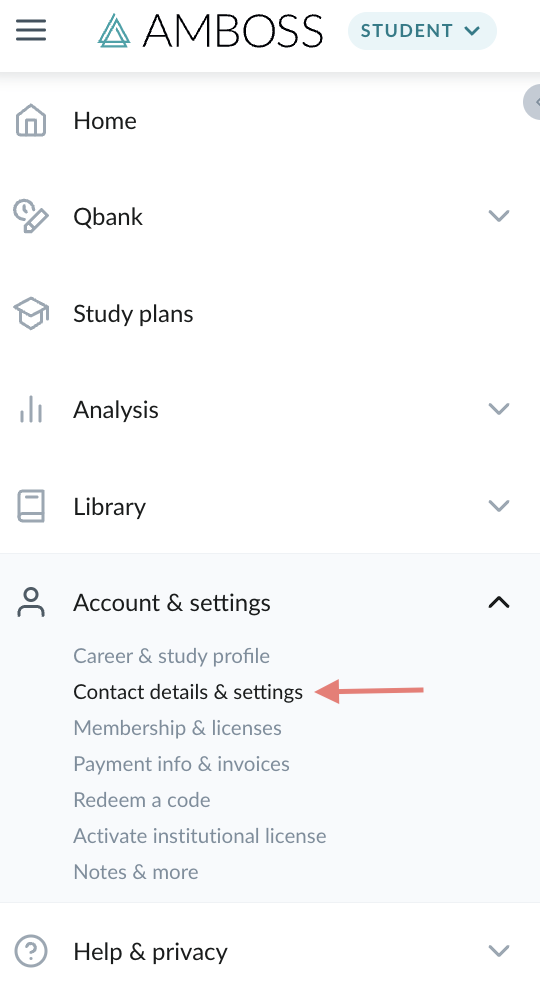 2. Click the "Edit" button to the right of your email under the Email address section. 
3. Delete your previous email address and enter your preferred email address in the box under Email address. Then, select the green "Verify" button. 
4. Click on the confirmation link you'll receive via email at your new email address to finalize the process.
* Please note that it is not possible to merge two existing accounts, transfer data between accounts, or change your email address to one that already has an AMBOSS account attached to it. If you have any questions about this, please reach out to us via the icon on the bottom right corner of your screen.