If you're having any kind of issue with AMBOSS, or just want to ask us a question, you can absolutely do so! Just click the chat icon on the bottom right of your browser: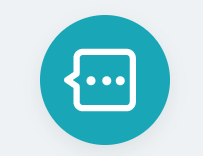 Once you click this, you'll have a few options depending on the time of day:
Phone and chat are typically available on weekdays until 5 PM EST. If those aren't available, feel free to use the "Leave a message" option, or just click here, and we'll email you a response as soon as we can.
(Please note that it's currently not possible to request a callback to India via our contact widget. If you'd like to talk to us on the phone, please send us a message via chat or our contact form first.)