You can access the performance information from your recent Qbank sessions by selecting Analysis > Session Analysis from the sidebar menu.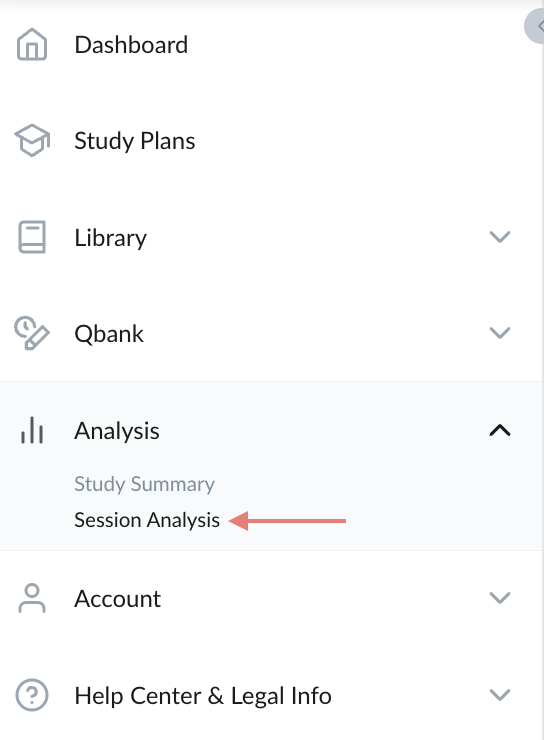 In this section, you can check the number of completed questions from your recent sessions, along with a summary of your performance and time spent answering questions.

You will also find two graphs to help you track your progress and compare your results over time.
The graph to the left includes the percentage of correct answers for your latest attempt. It takes into account the number of questions answered correctly with help as well.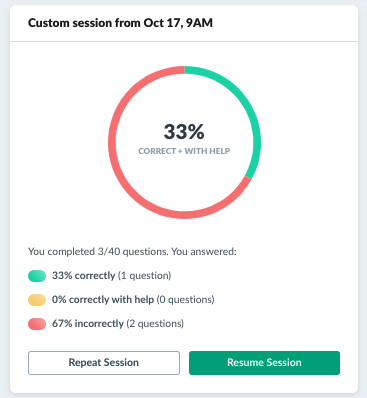 The graph to the right is your peer group comparison for the recent session.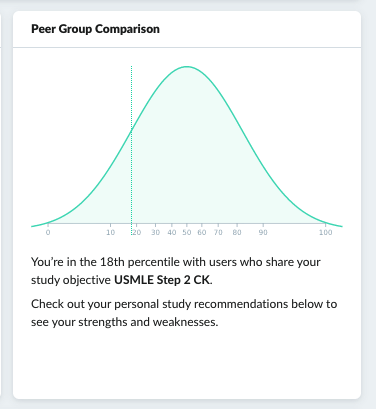 You can also check out your Study Recommendations from your recent Qbank sessions on this page.