To help you track performance and progress for your current Study Objective, you can check out your Study Recommendations. This section is tailored to your individual needs and aims to help you identify your focus areas or topics where you may need a boost.
To see your personal Study Recommendations and progress for your upcoming exam, go to your Analysis section on the left side menu, and click Study Summary. You can find the dedicated widget below the analysis tools: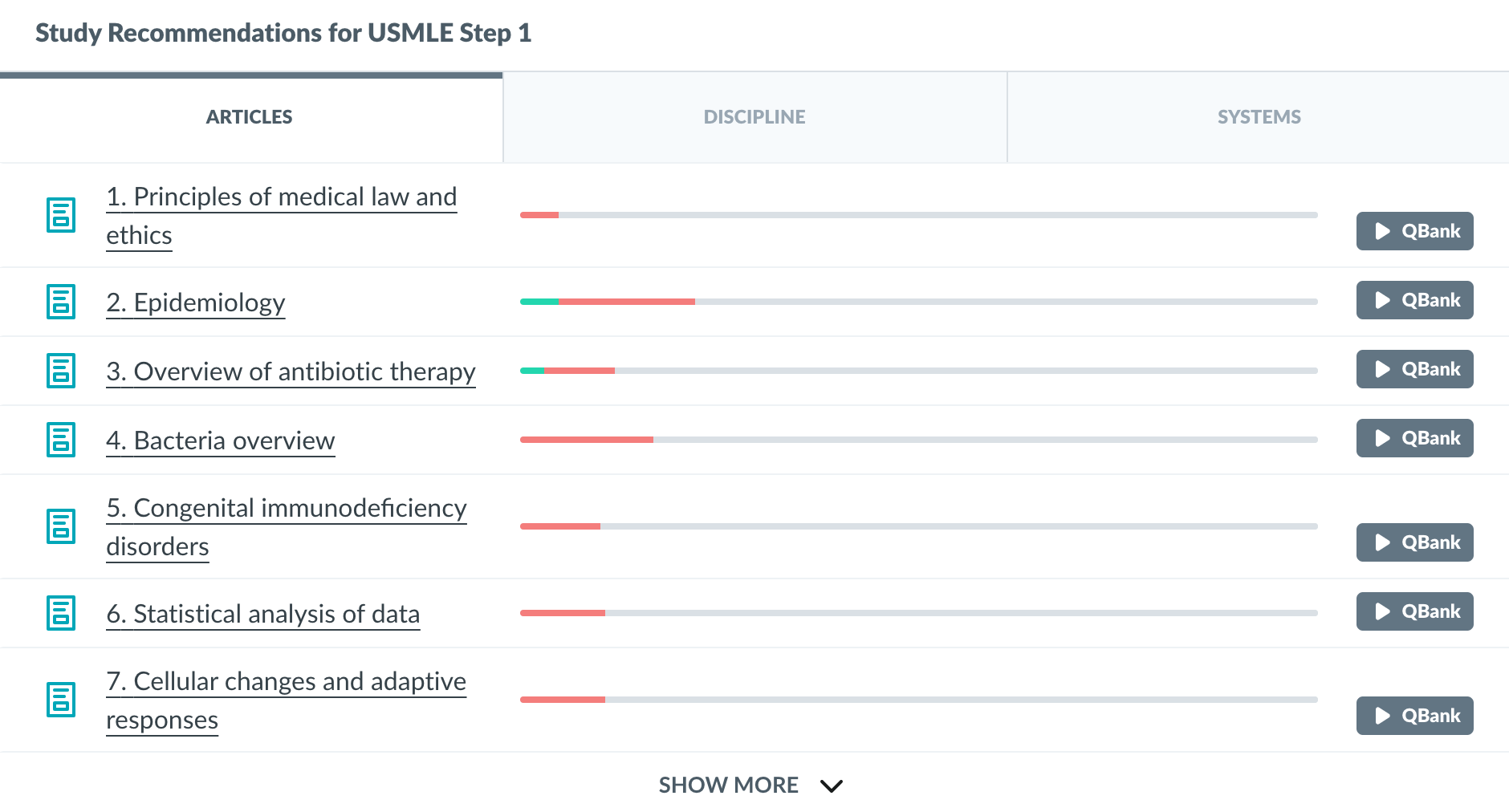 Here you will find a list of suggestions on topics matched with pre-made Qbank sessions. You will also have the option to view the content organized by Article, Discipline, or Systems.
By clicking on each topic, you will be able to see how relevant it is to your individual needs, your performance and percentile for that block, your progress up to that moment, and the relevance of the topic for your Study Objective.



To test your knowledge in each specific area, click the Qbank button on the right side. You can then choose the number of questions in the session, start the Qbank session directly, or click Refine and customize it as much as you want.