You can access all your performance information by going to the left side menu of your account and clicking Analysis, and then Study Summary.



In this section, you can check the number of completed questions for your Study Objective, and a summary of your performance and time spent answering questions.


You will also find two graphs to help you track your progress and compare your results over time:
Study Objective
Here you will see the percentage of questions you have answered correctly (and with help), and details on your answered questions for your current Study Objective.
The Latest Answer tab only includes the percentage of correct answers for your latest attempt on each individual question, while the Overall one takes into consideration all your answers for your Study Objective, including questions answered multiple times.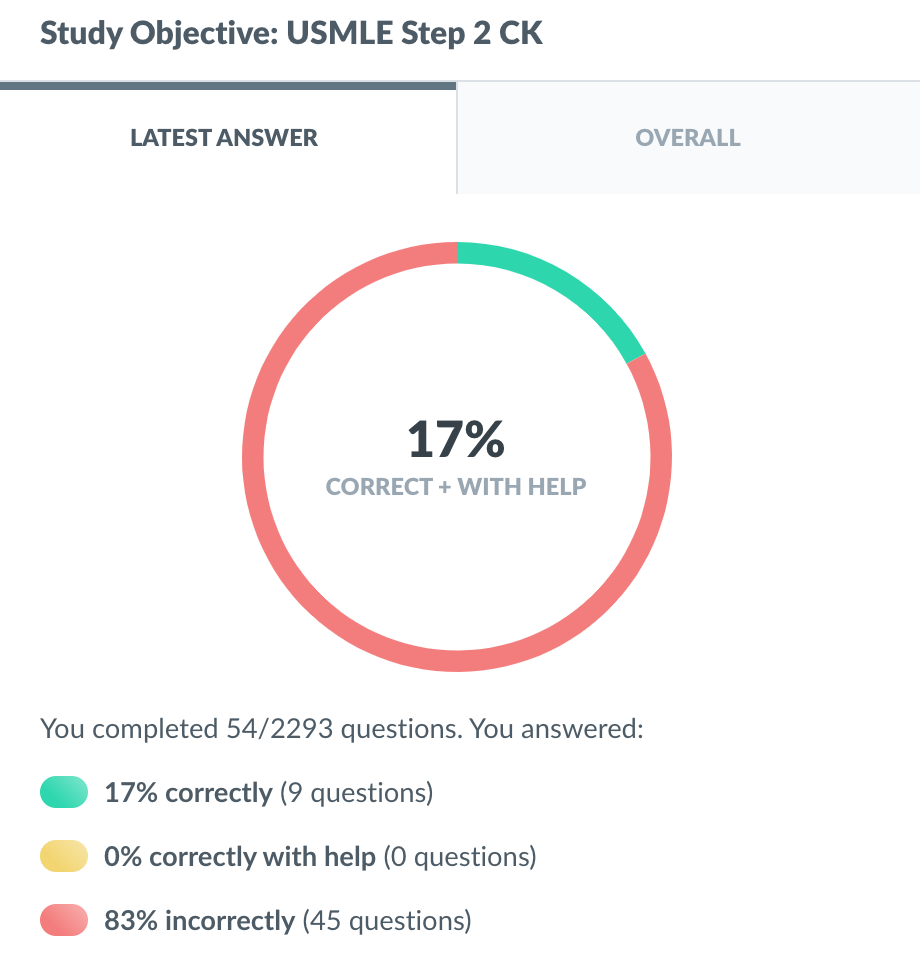 Peer Group Comparison
This graph lets you know where you are in relation to other students. If you're in the 60th percentile, it means that 60% of students scored lower than you, and 40% of them scored higher. The difficulty of the questions influences your percentile, as it's more likely that fewer people get more difficult answers right!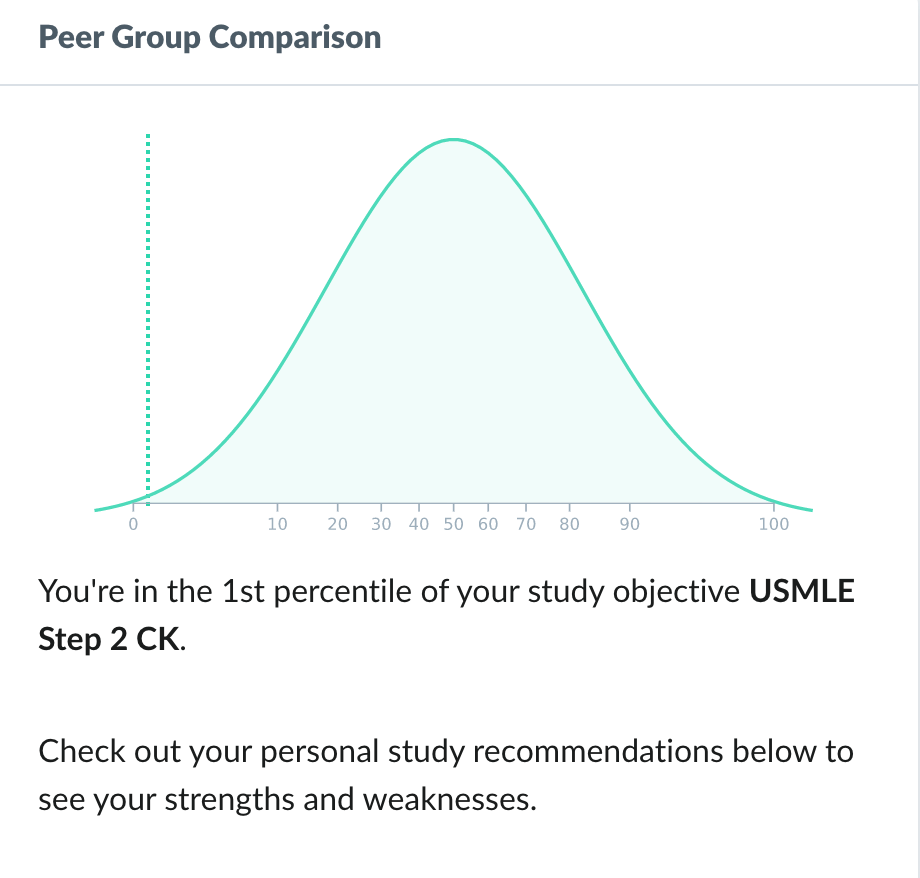 Don't be discouraged if your percentile or percentage is low. Our team has recently implemented a detailed section with Study Recommendations based on your progress and individual goals. You can find out more about it and how you can use it here.