When working on the Qbank, you can make sure you have covered all relevant content by creating a Custom Session including only questions you have not answered yet. This is particularly useful when your exam is approaching, or when you are reviewing studied content.
To set it up, click the Qbank > Custom Session and after selecting your Exam, filter by Status.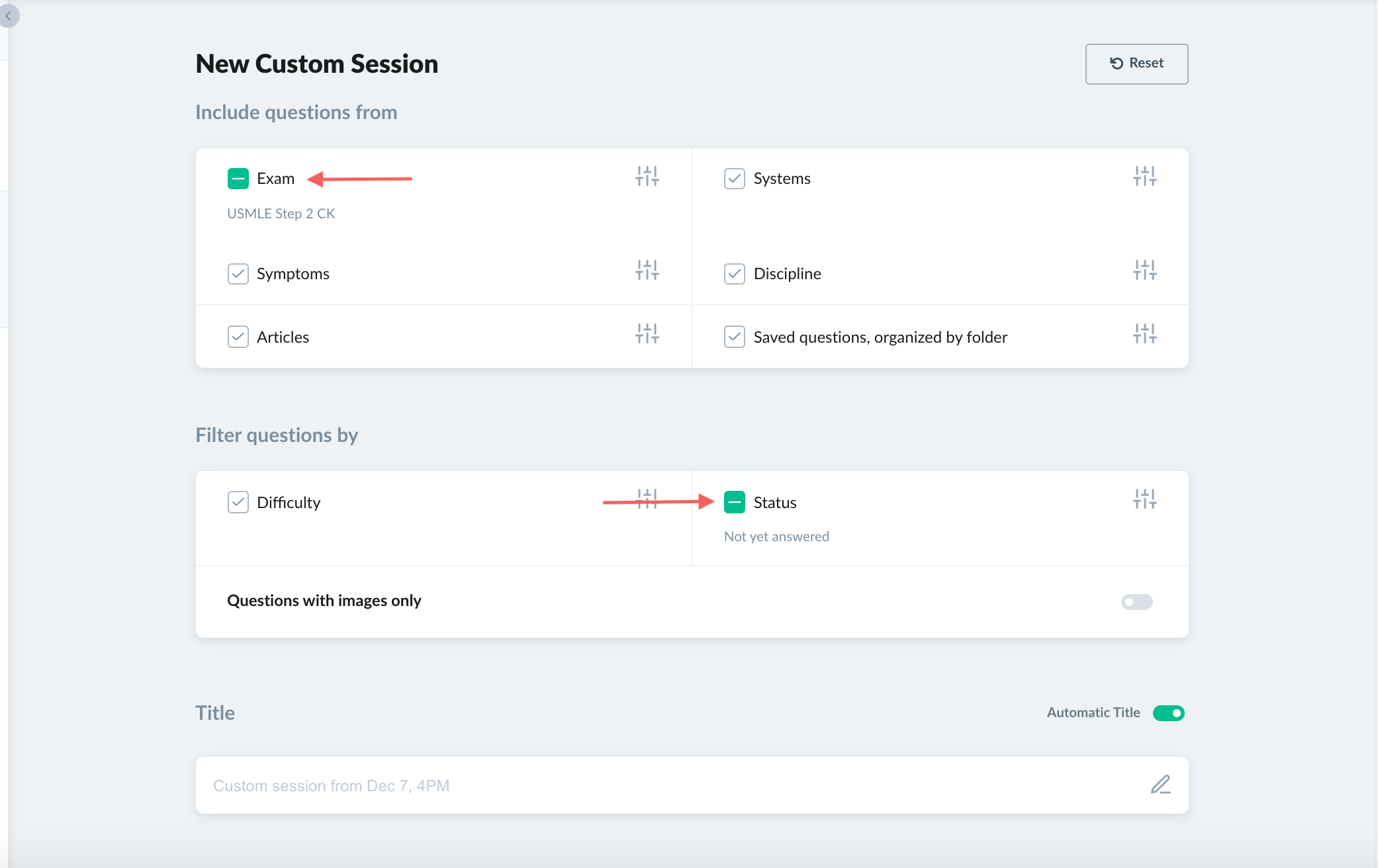 You can then select Not yet Answered, or any other filter you're interested in. For example, if you'd like to review questions you've previously answered with an attending tip, you can choose the filter Answered correctly using hints.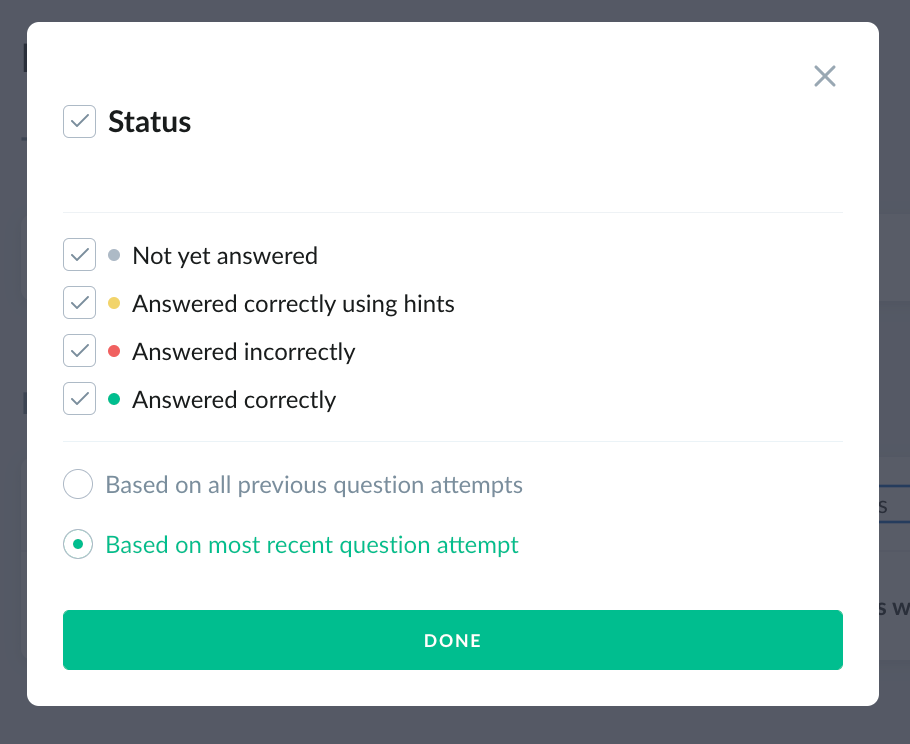 Your most recent and overall performance is recorded, so you have the option of reviewing content based on how you did overall, or on your latest answer.