A custom session in the Qbank is a personalized Qbank session that you can build according to your study needs.
To create your custom study session, select Qbank > Custom Session on the left-side menu, or click on the Qbank and select Custom Session on the next window.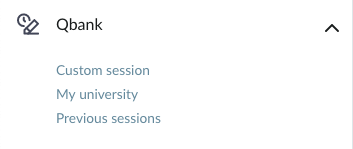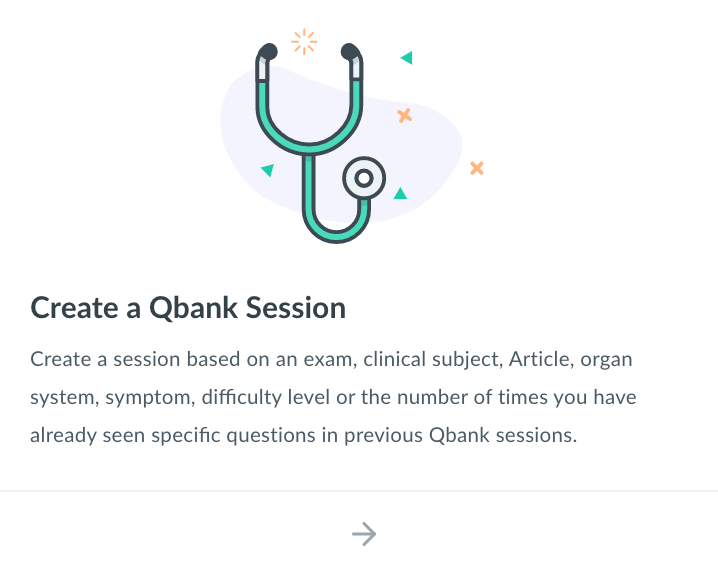 Here you can create a session using the many filters we have available: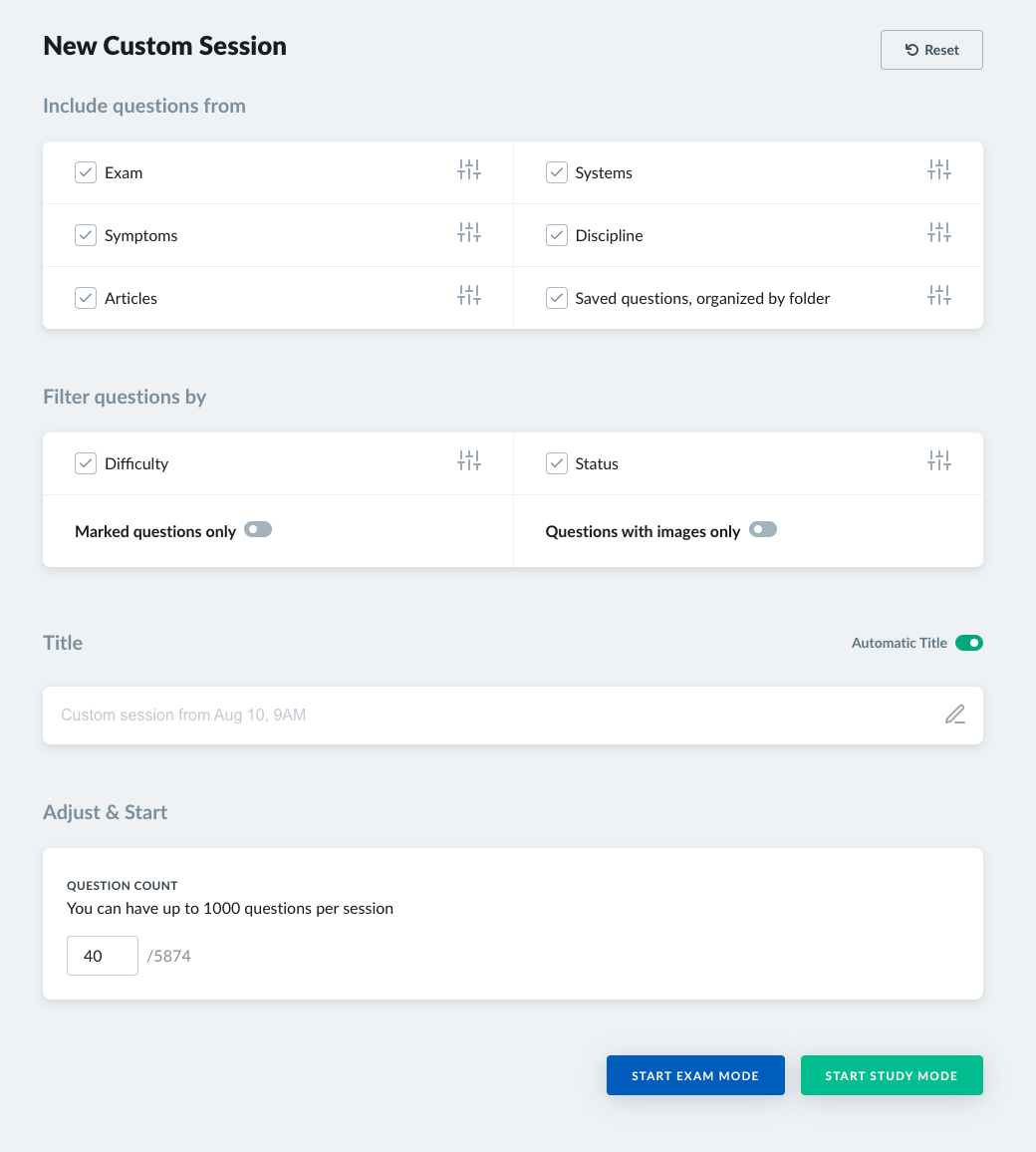 For example, you may filter by discipline, systems, or question difficulty. You also have the option to select a folder or series of folders that you personally have created with saved questions.
You now also have the option to filter questions by "Marked questions only" or by "Questions with images only"! Using the Marked questions toggle, you can quickly and easily complete question sessions with only the questions you have previously "Marked." If you don't have any questions "Marked" yet, you can get started by completing Qbank sessions and selecting the "Mark" option at the bottom of the question!

You can practice questions within the AMBOSS Study mode, or in the Exam mode set up exactly like the USMLE testing environment.