Once you have selected an article, our Knowledge app offers various learning features to improve your studying in the bar at the bottom of the screen: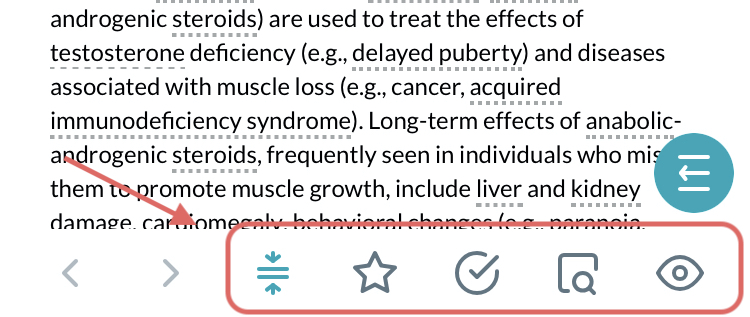 A symbol on the far left that you can tap to expand or hide all the sections in the article.
Buttons to mark the article as 'Favorite' or 'Studied', which will then allow you to find it in the corresponding lists within the Knowledge App.
A button with a magnifying glass to quickly search for specific words throughout the article.
An eyeball icon in the lower right corner that offers additional features: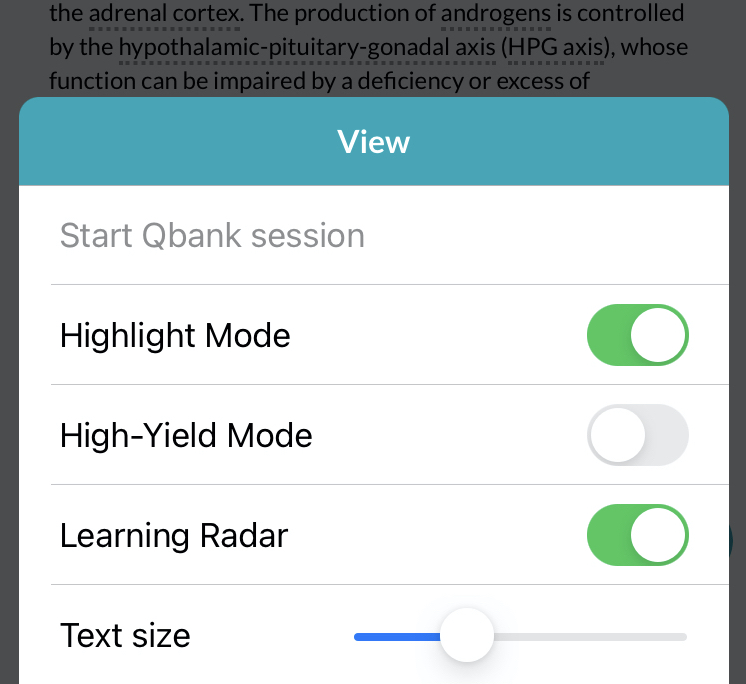 'Start Qbank session' automatically opens a related session on our Qbank app.
'Learning radar', 'High-Yield mode', and 'Highlight' give you some hints to help you focus on the most relevant parts of the articles. These features work the same way as on our desktop site, and you can find more information here.
The 'Text size' button allows you to change the font size as indicated here.
You will also find a green button with a white arrow that you can tap to see on the right side of the screen the general structure of the article, including sub-sections. By tapping any of them you can visit the sub-section directly: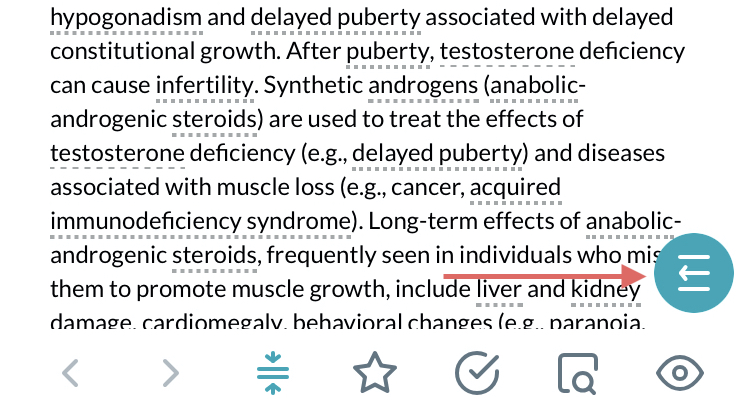 You can also share articles outside of the app by selecting the export icon on the top right of the screen, as well as search for articles within the Knowledge Library via the search icon to the right of the export icon.