In order to support you in all of your day-to-day clinical needs, the AMBOSS platform includes the clinical drug information database by AHFS (American Hospital Formulary Service). With this feature, you can search for a specific drug and see AHFS information, in addition to information from the AMBOSS Editorial team.
You can access the new Drug Database in our Android Knowledge App right from the home screen!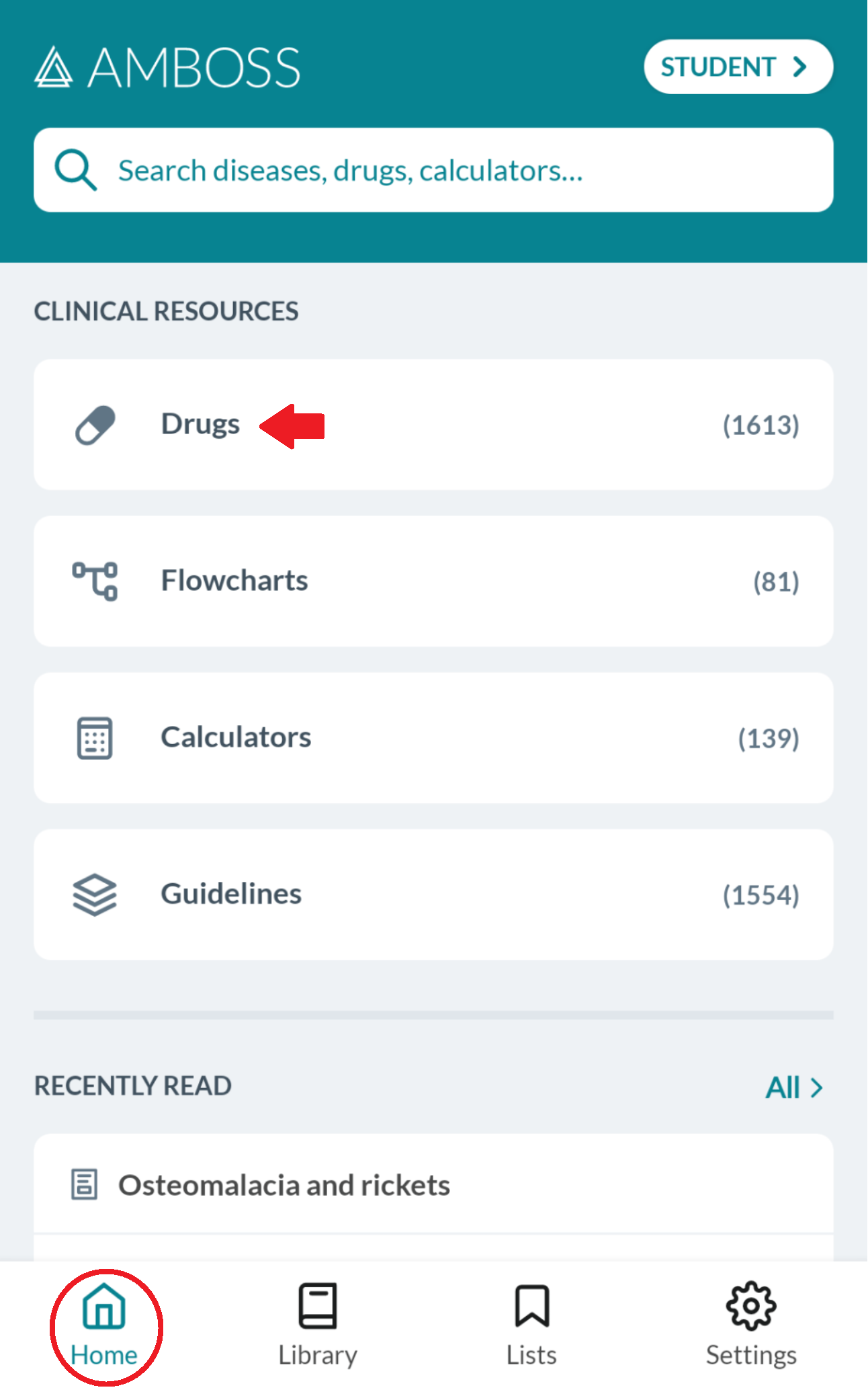 In that tab, you'll find the AHF​S information.
​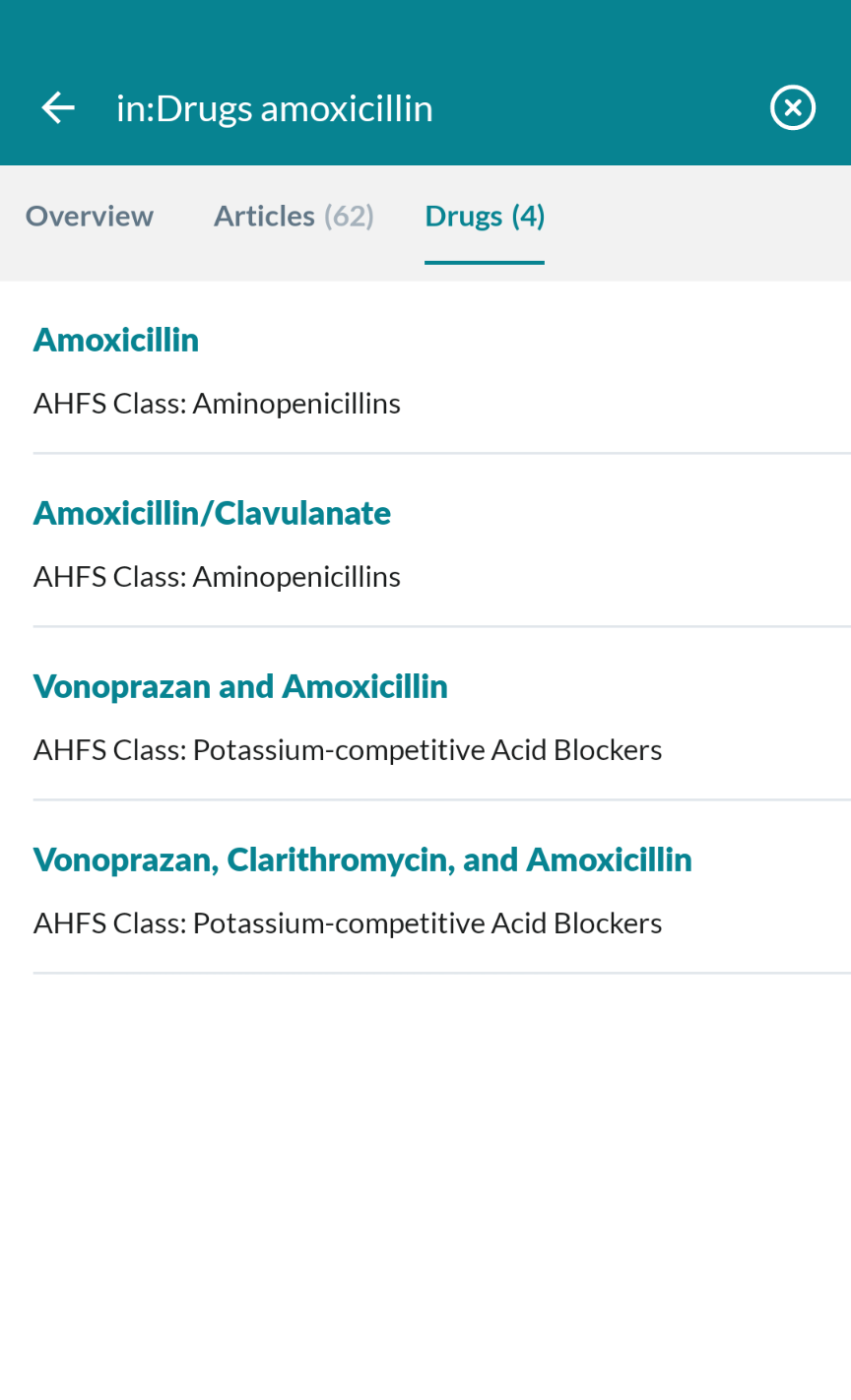 Just select the name of the drug you'd like information on in that tab, and you'll then see the related AHFS content!