You can modify the text size on all our mobile apps - this is how you adjust the text size on the iOS Knowledge App:
1. Choose an article and tap on the eye symbol in the bottom right corner of your screen.
2. Tap "Text size".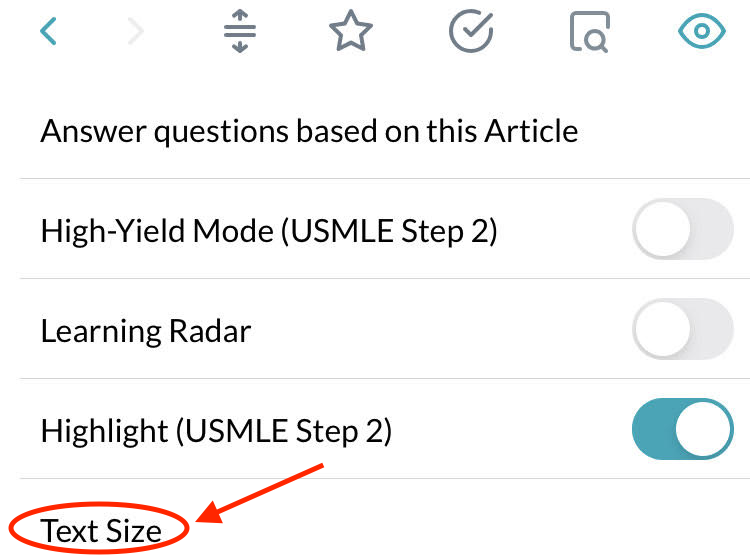 3. Use the blue bar to change the font size by moving it to the right or left. Your preferred size will remain the same for the rest of the articles during the current and following sessions unless you change it again.