You can modify the text size on all our mobile apps - this is how you adjust the text size on the Android Qbank App:
1. Go to the menu at the top left and tap "Settings & more".
2. Select "Text size" in the "Qbank settings" section.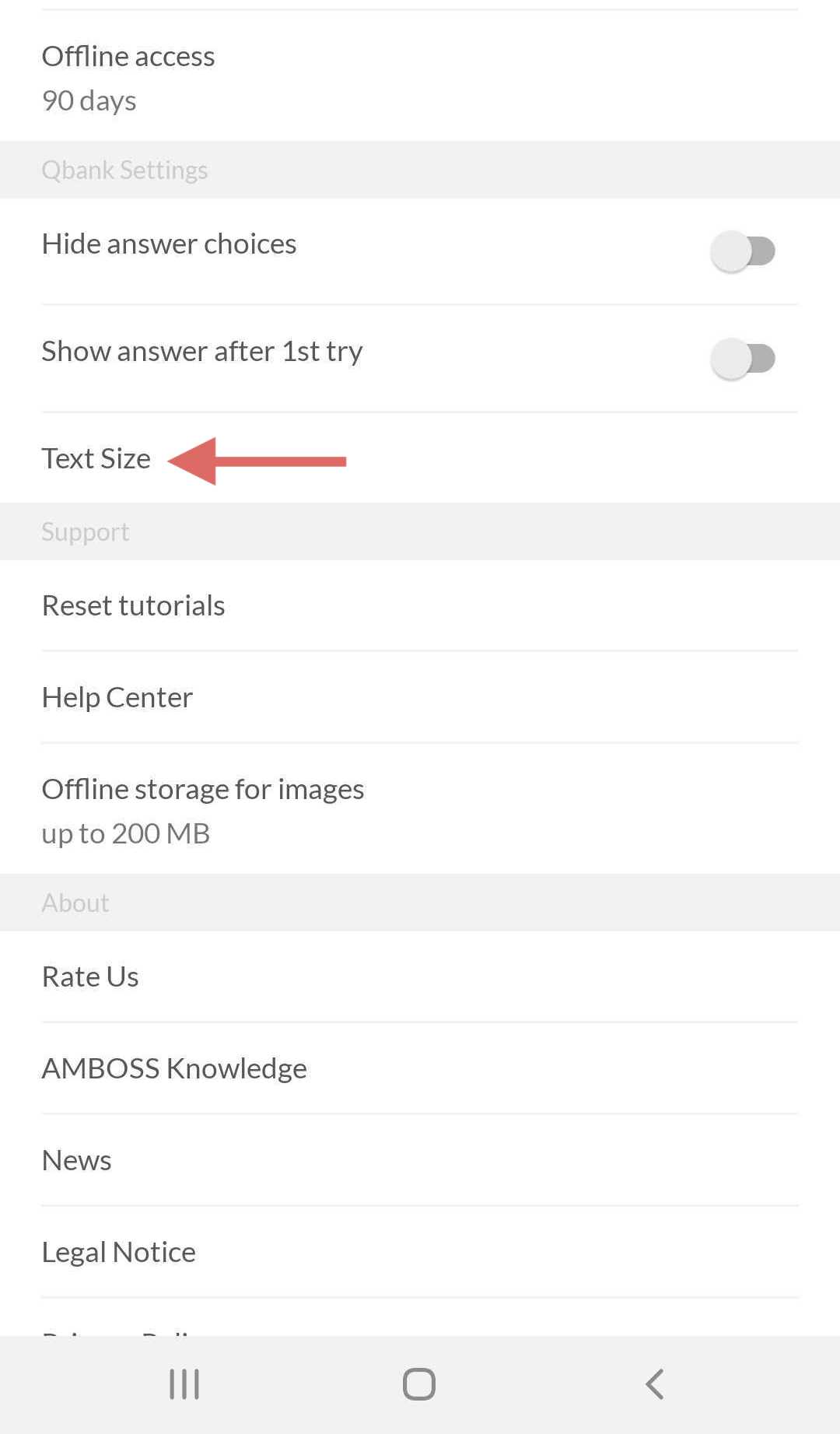 3. Slide the bar at the bottom from left to right to increase the size of the text in your Qbank questions.