Our Chalk Talk feature is an AMBOSS video format that cuts through the barriers in understanding a wide variety of complex topics (such as primary and secondary hemostasis). You can find it in our Library > Chalk Talk: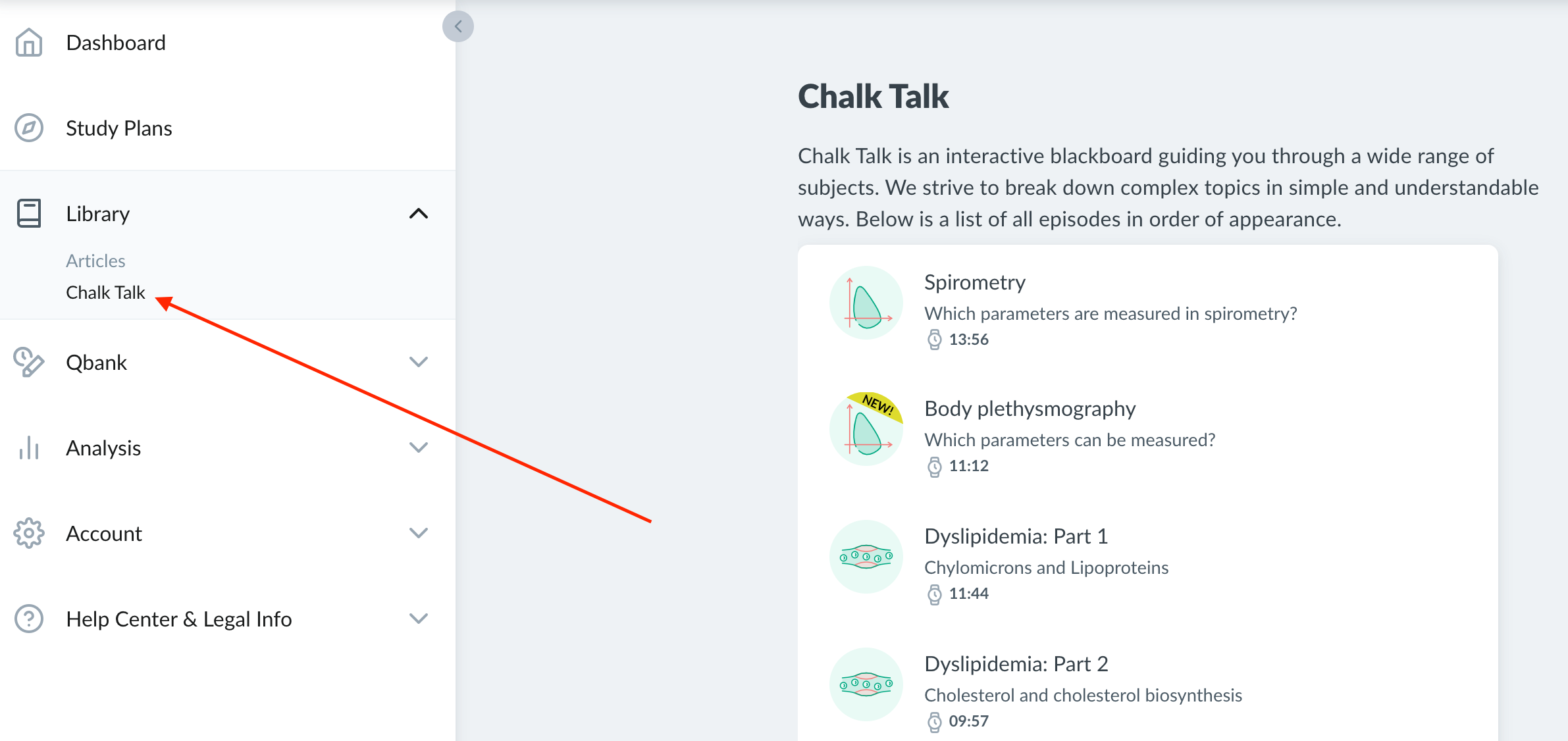 Once you open a certain section, you can control the video thanks to the bottom bar containing buttons to adjust the volume, go back and forth, and pause the video if needed. To the right of these buttons, you can access the Help Center directly, enlarge the Chalk Talk video to full screen or access a different section right away using the drop-down tab:

If you would like to find more video content, we also have a YouTube channel, in addition to videos we have implemented from other sources such as Osmosis, to enhance our articles with useful information. Our videos on YouTube support closed captioning, and speaker texts are uploaded to provide a perfect fit.