Once you have selected an article, our Knowledge app offers various learning features to make studying a little easier! You can access these features by selecting the three dots in the upper right corner of the screen.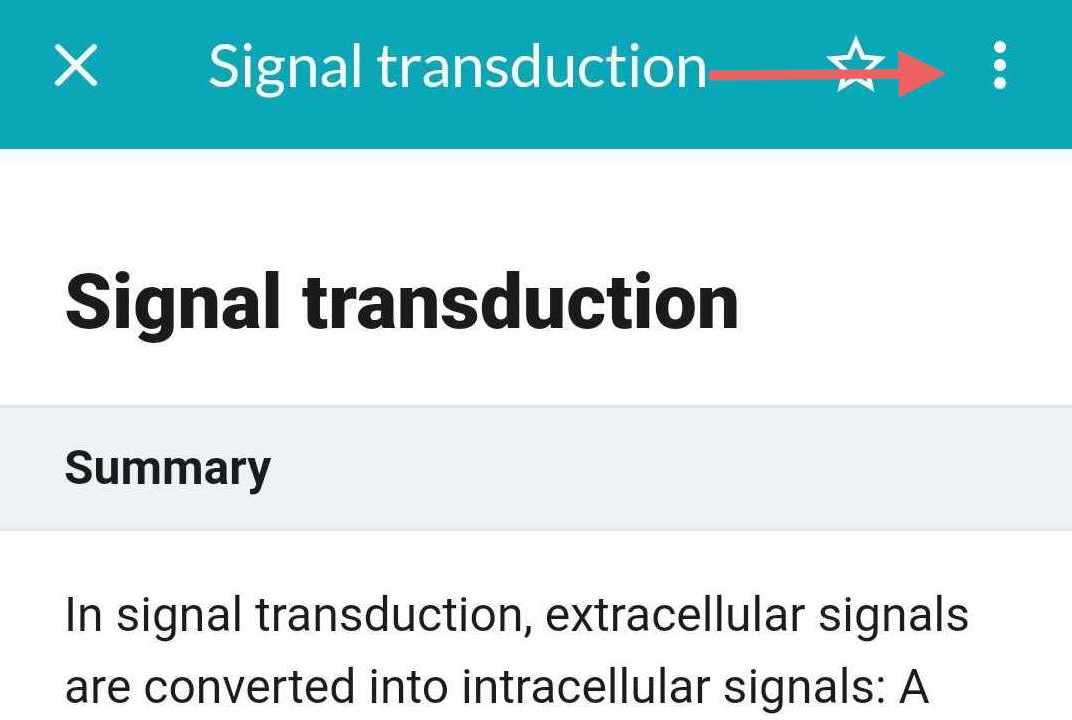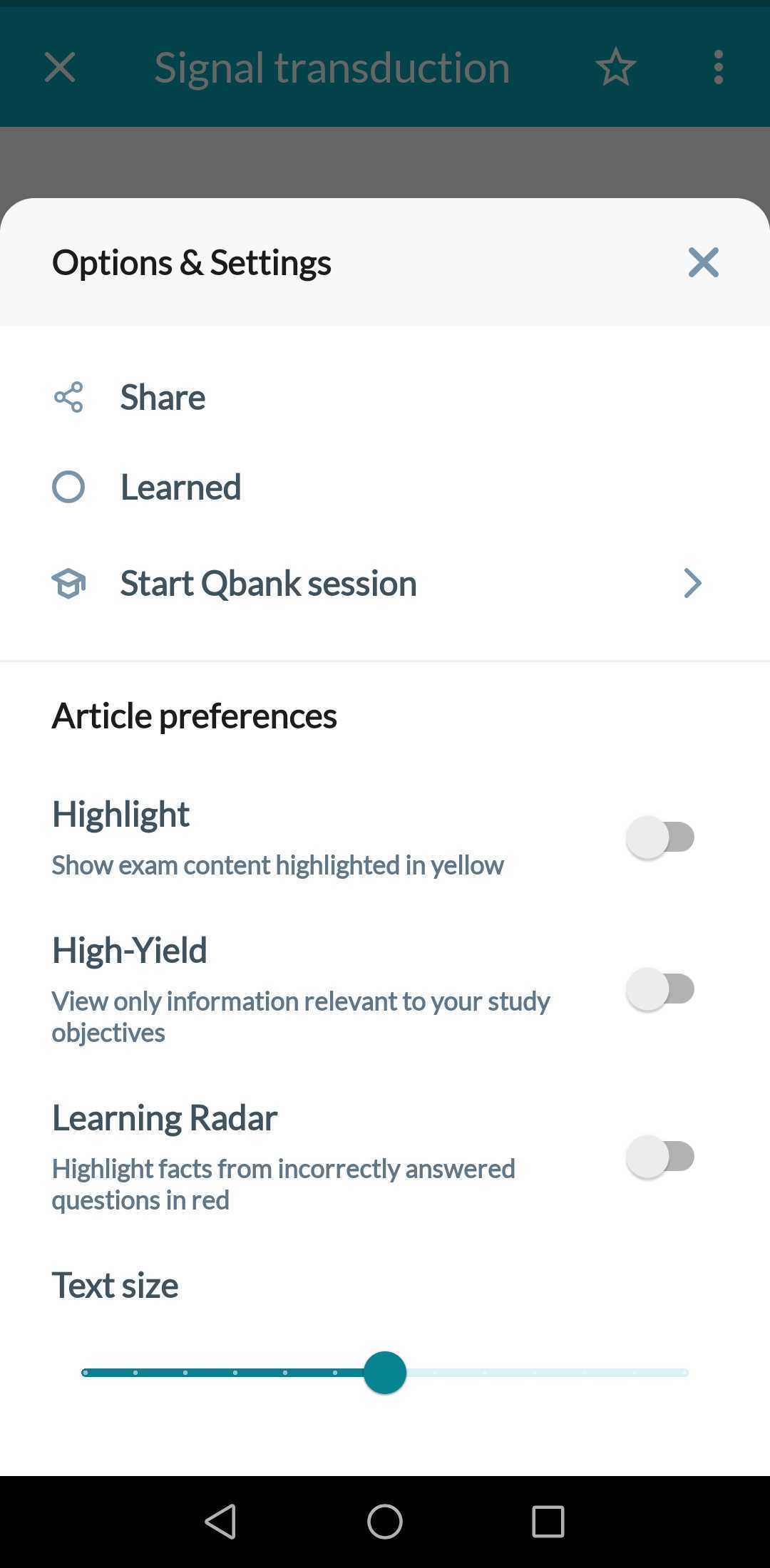 You can share articles outside of the app by selecting Share. 
You can select the Learned button if you'd like to save the article in the corresponding list within the Knowledge App. 
'Start Qbank session' automatically opens a related session on our Qbank app.
'Learning radar', 'High-Yield mode', and 'Highlight' give you some hints to help you focus on the most relevant parts of the articles. These features work the same way as on our desktop site, and you can find more information here. 
The 'Text size' button allows you to change the font size as indicated here.
You can access a few other features at the bottom the page within an article as well.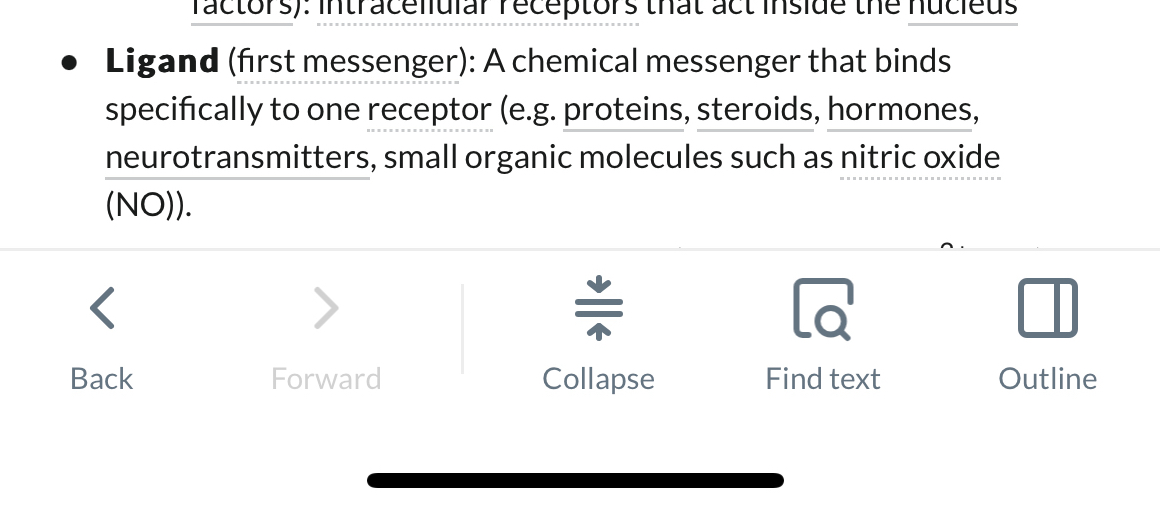 The Collapse button allows you to expand or hide all the sections in the article.
The 'Find text' button allows you to quickly search for specific words throughout the article.
The 'Outline' button shows the general structure of the article, including sub-sections. By tapping any of them you can visit the sub-section directly. 
If you select the Star button on the top of the article, the article will be saved to your favorites so that you can reference the article later on in the favorites list within the Knowledge App.