Thanks to our Qbank app, you can practice questions seamlessly on your mobile device. Wherever you are, you can work on all your Qbank sessions you created on the AMBOSS desktop, or set up a new custom session.
Once you log into the Qbank app, all your current and past question sessions are displayed in a list. They can be sorted by the most recently updated or by the creation date using the three-bar icon at the top right. You can also create a new session from scratch by tapping the "+" button in the upper right corner of the screen.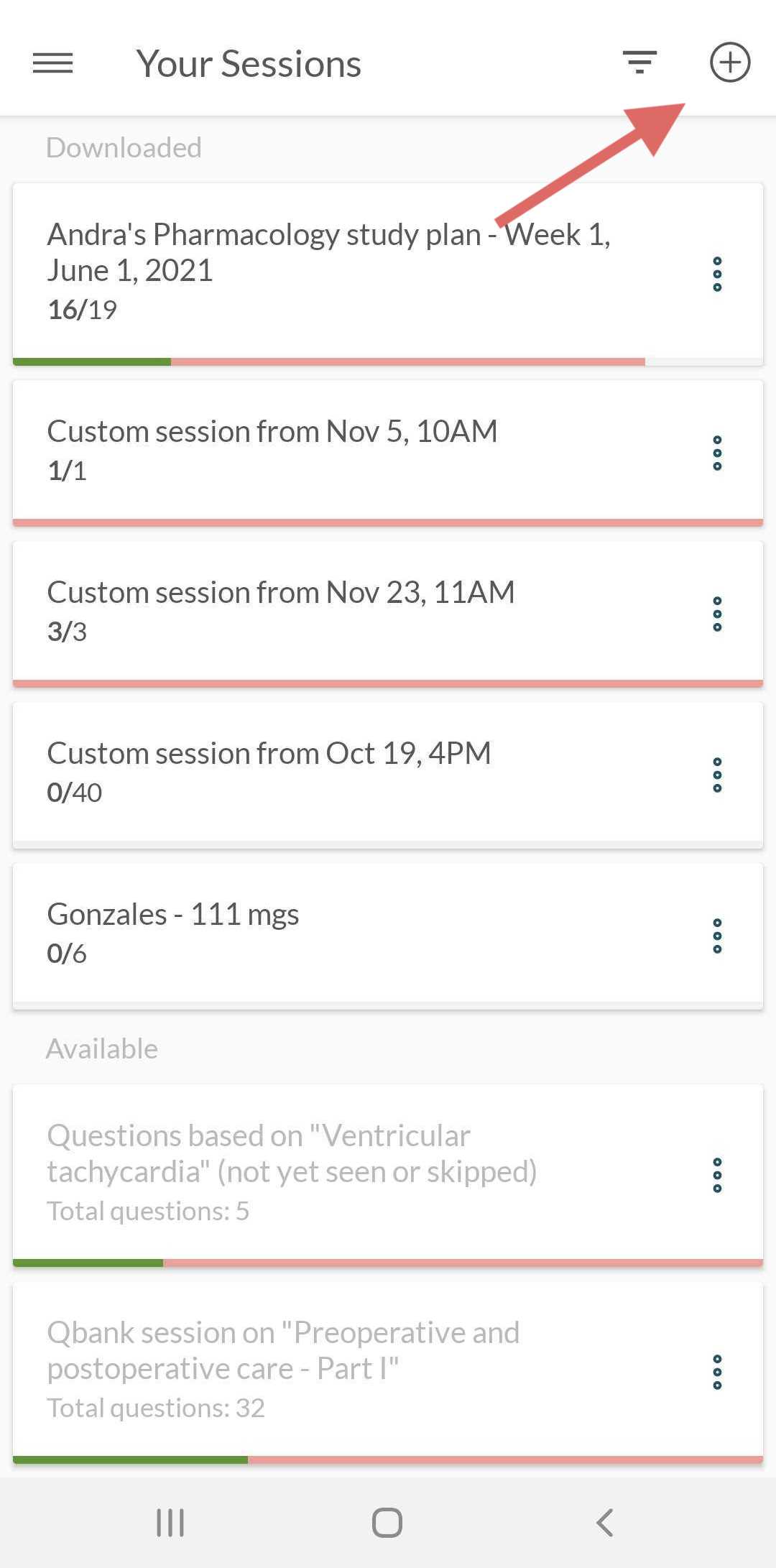 In the top-left menu, you will find the app settings, as well as buttons to quickly access the Help Center and the Knowledge app. In Settings & more you can find: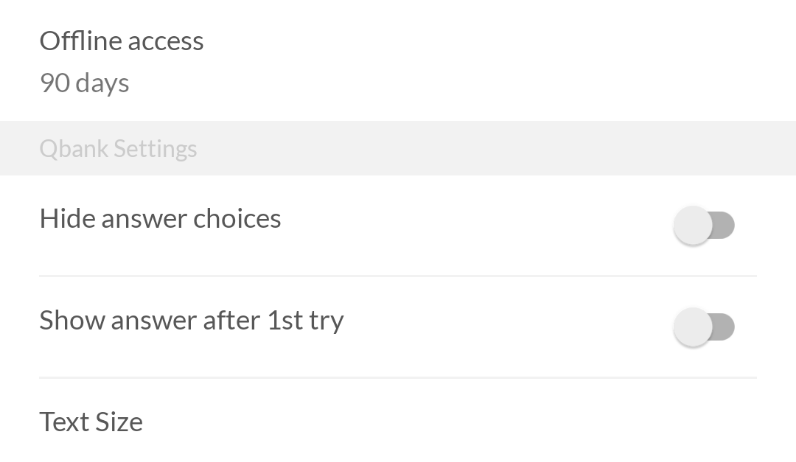 Offline access: you can see how many days out of 90 are left until you have to refresh the offline access and synchronize it with the desktop site. Once this period is finished, just tap here and then, 'refresh'; this will also synchronize your app to your access.
Hide answer choices

: allows you to read each question without seeing the different answer options. If you want to see them once you have read the question, you can press 'show answers'.

Show answer after 1st try

: once you tap here, the app will show you the correct answer to each question as soon as you choose one of the answer options.

You can also change the text size on the questions, as explained in our dedicated article.
Some of these options, along with other specific learning features, can be activated or deactivated while you are doing a Qbank session. You can learn more about this here.